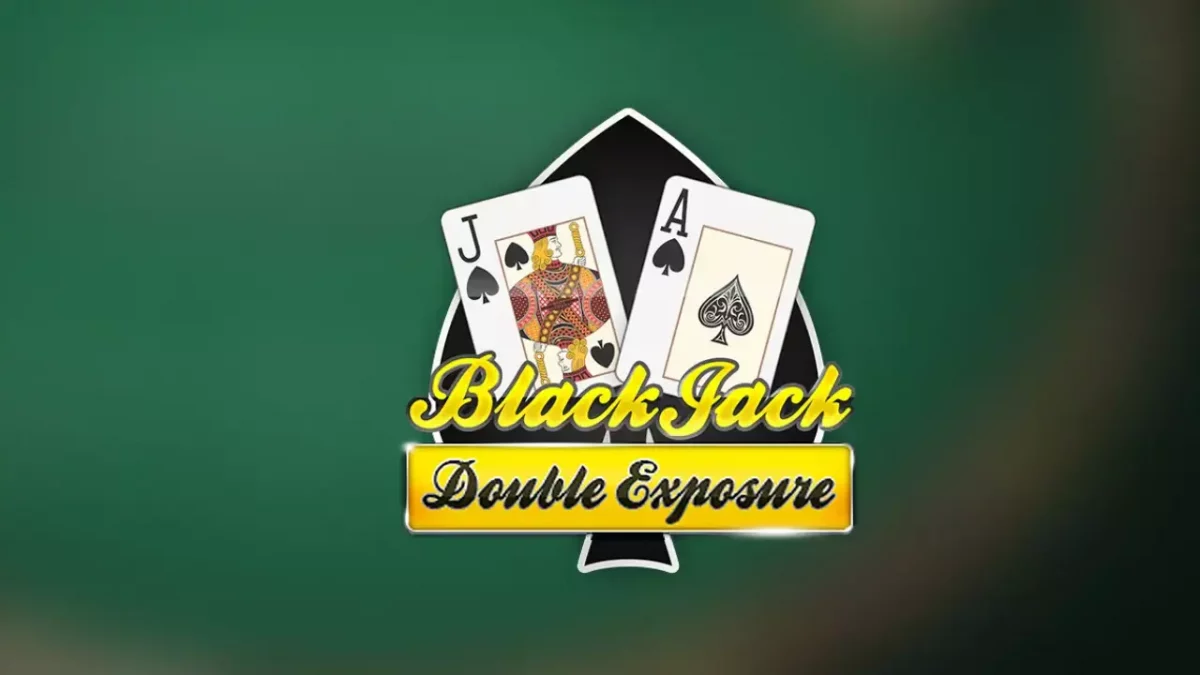 To a great extent, many bettors have been wondering what blackjack double exposure is and how is it played, or if it is another variant of Blackjack. Other questions include if the game has the same rules as regular Blackjack, or where to play a Double Exposure Blackjack online free demo. All of these questions will be answered as you read through.
Playing Double Exposure Blackjack Online Free Demo
The Blackjack Double Exposure game is one of the numerous deviations of Blackjack that a player will find at online casino platforms. Playing the free demo will provide you with sufficient practice to understand it and pursue winnings of real money. The essence of creating this game was to modify one of the principles of the Blackjack game: turning the two dealer's cards face up instead of just one. That implies that rather than seeing one of the dealer's cards like in ordinary Blackjack, you'll get to see both cards when you play the Blackjack Double Exposure version.
That is basically what the Double Exposure Blackjack game entails. However, some rules and features distinguish it from other varieties of Blackjack games.
Let us look at how Double Exposure Blackjack rules and house edge synchronize.
Double Exposure Blackjack Rules and House Edge
Paired Splitting: In a two-card starting hand that entails two identical cards, a player can choose to split the paired cards and create two new starting hands. This can only be done once. Also, note that this move requires players to make an extra bet equal to the initial amount of their opening stake. In instances where the new two-card starting hands contain paired cards, doing another split will NOT be permitted.
Automatic Winning: When a player has a combination of two cards (an ace plus any other face card), the hands will be made an automatic winner.
Bet Insurance: A player must bear another rule of Double Exposure Blackjack: having your bets insured is not allowed since the dealer's initial cards are always seen.
Dealer Wins All-Tied Hands: In an all-tied-hands game, the dealer wins. The only exception to this is if a player holds Blackjack.
Quickly, let us assess Double Exposure Blackjack house edge.
With the right strategies in place, the Double Exposure Blackjack house edge comes in at 0.67%. Higher than classic Blackjack? Yes! The classic Blackjack has a house edge of 0.5%.
Double Exposure Blackjack: Vital Strategies to Adopt
To make the most winnings from the Double Exposure Blackjack free game, a player has to adopt some basic strategies that will enable a win. Here are some Double Exposure Blackjack strategies one can play with:
Always make a hit eleven or less: A player is unlikely to win with a hand of 11 or fewer. But what seems exciting about Double Exposure Blackjack is that a player can see what the dealer's cards are. This lets a player know the least he/she has to aim for. Making a hit is the best thing to do with a hand of eleven or fewer.
Stand when you have 17 or more: A hand worth 17 or more is most likely not to go bust if the player hits. So when the dealer has the same hand value or higher, you should hit. Remember, the dealer wins all pushes except a natural Blackjack in Double Exposure Blackjack.
Double down on 11 or fewer if the dealer has between 14-16: The aim here is to cause the dealer to go bust. You can't stand because you have 11, and the house is likely to do so in resultant simple blackjack odds. Force the double and watch the dealer bust the majority of the time. It is the best for easy money.
If the dealer has 20, hit: The only way to beat the dealer's hand of 20 is with a Blackjack of 21. Since you won't run out of the road, you might as well hit. If you're going to lose anyway, you might as well go bust, and there's always a chance you'll get the right card that will give you the 21 you're hoping for.
Make use of Double Exposure Blackjack cheat sheets: There are blackjack strategy table cards that show you what to do in every scenario you can possibly imagine.
Final Thoughts
You can't go wrong playing the double exposure blackjack game. Visit Vegas Aces Casino to enjoy the game. You can also check out other Blackjack games available in our game lobby.
Get the latest casino news by joining our exclusive community on Vegas Aces Social Casino's media, and tag someone who needs to see this!
More like this: