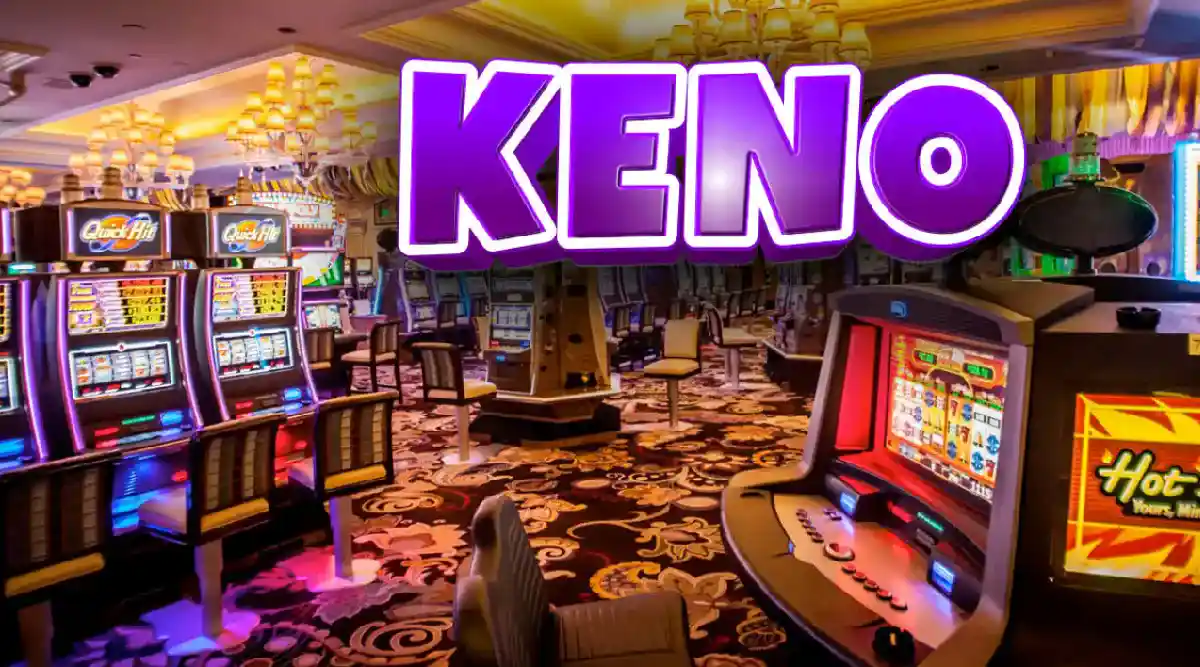 Can Keno be played online? Discover the excitement of playing Keno online, a game with origins in ancient China and brought to the Western world by Chinese immigrants. Now easily accessible at online casinos like Vegas Aces Casino, Keno shares similarities with Lotto, offering you thrilling opportunities to win real money!
Ready to test your luck? Keep reading our casino news to learn how to access Keno games online and maximize your winnings.
Can Keno be Played Online? Let's Find Out!
If you already know how to play keno online, you certainly know that indeed, Keno has evolved over time, and players have shifted from casino Keno machines to the convenience of online Keno. The basic rules of playing Keno in a casino or online remain the same worldwide. Here are four simple steps to enjoy Keno online:
Access the best online casino, Vegas Aces Casino, to play Keno games and search and select the online Keno game you want to play:
Choose your desired number range: Pick 1 to 20 numbers from the number table, which ranges from 1 to 80. Your profit will vary based on your chosen numbers and bet.
Decide how many draws you want to play: The more you play, the better your chances of winning.
Place a bet on the number of draws you choose, whether at a casino Keno machine or an online Keno casino.
Playing Keno for Fun and Entertainment
So, what is the best keno game to play? This answer is completely up to you and your likes: you should play and decide for yourself. Since Keno is purely a game of chance with randomly picked numbers, the house always has an edge. However, there are a few strategies you can employ to improve your chances:
Stick to a set of reliable numbers.
Start with small bets, raising them when you win and lowering them when you lose.
Take advantage of bonuses offered by online Keno casinos when you sign up.
Set a limit on how much you can afford to lose, which can guide your betting and gameplay decisions.
Keep in mind that the numbers in Keno are selected randomly, so you can't influence them. Always be cautious when placing your bets.
Popular Keno Games You Should Play
To start playing Keno at online casinos, you must first register an account with the necessary information about yourself. Follow these steps to create an online Keno account:
Research and choose the online casino for your Keno games, then sign in or create a new account by completing the bio-data form.
Verify your account using your email address or mobile number.
Select your payment method, and take advantage of bonus offers as a new player.
Play the Keno game of your choice and follow the game's rules to win money.
Remember that there are various types of bets you can make while playing Keno, such as straight tickets, king number tickets, way tickets, combination tickets, split tickets, and progressive casino games. Use these options to boost your chances of winning big!
One popular Keno game is Cleopatra Keno, which offers exciting opportunities to win big. If you want to know how to win playing Cleopatra Keno, simply select numbers that are relevant to the Queen of the Nile, such as 3, 5, 7, and 9. Then, place your bets and cross your fingers!
Other Exciting Online Casino Games
If you're looking for other casino games, try the Bingo 37 game or Skull Bingo online game. Both offer unique gameplay and opportunities to win real money.
Final Thoughts
Now that you know that Keno can actually be played online, you will notice it is an exciting and accessible way to enjoy this popular game and potentially win real money. With online casinos like Vegas Aces Casino, you're just minutes away from diving into the Keno action, and with the Online Keno Guide we made just for you, you'll be on the path to winning all Keno variants in no time.
Stay updated on the latest news and promotions by following Vegas Aces Casino on social media. Don't wait any longer – join the fun and experience the thrill of Keno online today!
More like this: