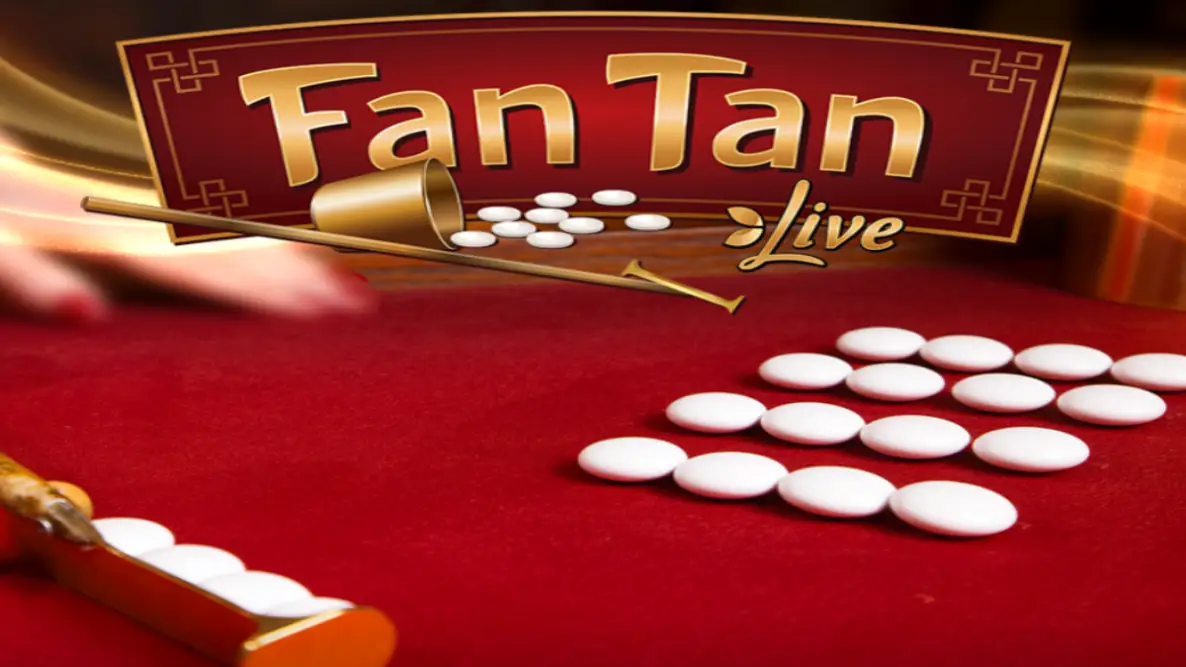 Fan Tan is an intriguing Asian game that has been played since the third century. Evolution Gaming made every effort to make this online game version similar to the original that is still available to play in Asian casinos. Play Fan Tan online and enjoy delightful gameplay.
On a board, two handfuls of little objects are placed, and the game's purpose is to determine the number of items left after dividing by 4. The game used to be played in large gambling halls with ivory or bone beads. People frequently used money, buttons, or beans when playing in a more private setting. In online casinos, you usually play with beads.
Everything You Need to Know to Play Fan Tan Online
Widely popular in China, Fan Tan is one of the oldest gambling games. In the later part of the 19th century, Chinese immigrant workers brought this game of pure chance, comparable to roulette, to the western United States. And thanks to the internet, players can now play Fan Tan online.
The word "Fan" refers to turning over, while "Tan" denotes spreading out, thus giving the game its name. Like any other Live Dealer or table game, the croupier grabs a handful of buttons or beads and puts a cup over them. Players then begin to predict and place bets on the number of buttons remaining after the dealer removes all multiples of four. The dealer then spreads the buttons to count them after turning over the cup to reveal the bets.
Popular Fan Tan online wagers:
Here are the top five wagers to play fan tan online:
Fan: To place a fan wager, you must know exactly how many beads are still hanging around. There are 1-4 fan bets (or, at some casinos, 0-3). Odds: 3/1.
Nim: Similar to a fan bet, but using two numbers rather than just one. A win will be recorded for one number and a push for the other. Odds: 2/1.
Kwok: Similar to a nim bet, except a victory is determined by both numbers. Chance: Evens.
Nga tan: A nim bet that uses three digits rather than only two. Win with two digits and push with the other. Odds: 1/2
Sheh-sam-hong: A nga tan wager in which all three numbers are winners. Odds: 1/3
Nim, Kwok, and Sheh sam hong are often referred to as 'advanced bets.'
Strategies to Play Fan Tan
Since the bets are simple, there isn't much you can do after placing a wager. You wait to see what happens. To play Fan Tan online, choose the stake with the best probability of paying a reasonable sum.
Fan Tan Online Brightside
The game's rules are simple to grasp and uncomplicated.
You have the opportunity to win big in high-stakes sessions in this game.
Playing is fun, relaxing, and beneficial for relieving stress. Additionally, you can win real money safely if you play at a licensed online casino like Vegas Aces Casino.
You can play against a live dealer, similar to a live dealer baccarat.
A little Drawback…
This game is not for those who enjoy games with quick victories and losses.
The payout percentage is modest. Additionally, participants need help to foretell how the game will end.
Final Thoughts
Evolution Gaming did good work on Fan Tan. It is simple to master and has lots of winning potential. And since there are only a few more methods to master once you get the fundamentals down.
If you are looking for a fun time while learning how to play online casino games, and wish to learn how to play Fan Tan or how to beat baccarat, visit Vegas Aces Casino and try your luck! Become a winner of many prizes with the best online casino. Join us on social media for more content like this.
More like this: