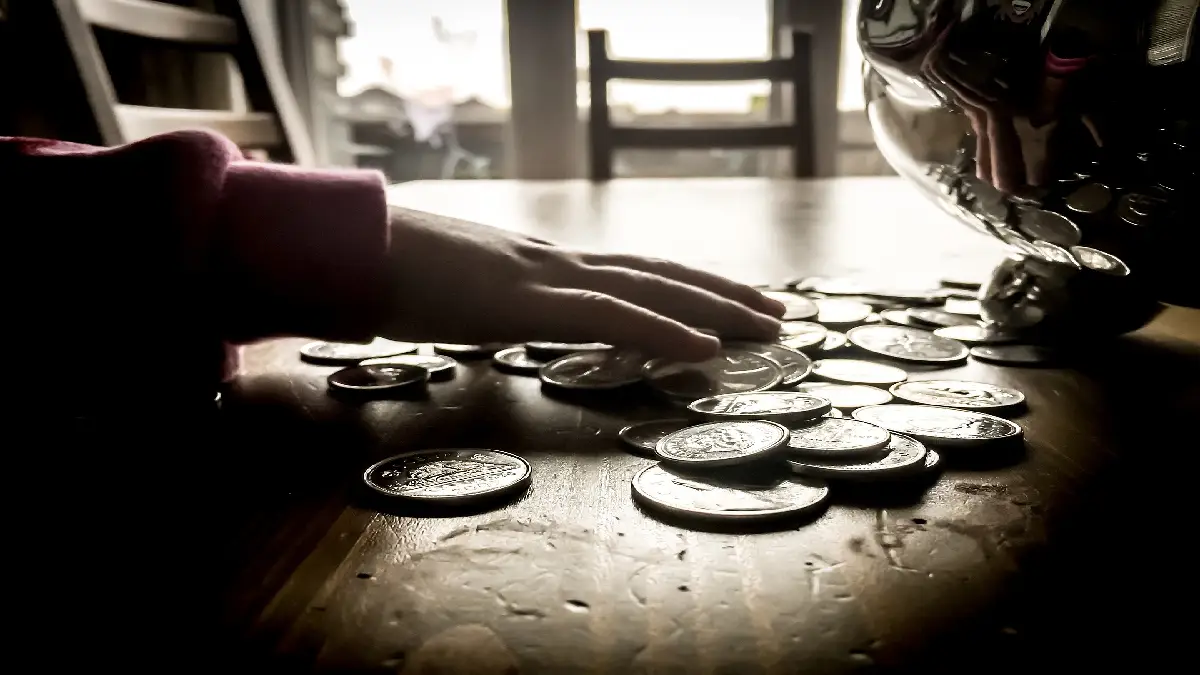 To withdraw money from online casinos can be a daunting task, but fear not! We will provide you with the essential tips you need to withdraw your winnings securely and efficiently. Embrace the world of casinos and enjoy the adrenaline rush of winning big, knowing you can easily access your funds.
So, let's dive into the process of withdrawing money from online casinos and ensure you have a smooth experience. Keep reading our casino news to learn about this!
Withdraw Money Easily from Online Casinos with These Tips
Learning how to withdraw money from an online casino is very easy. The process of withdrawing money from an online casino varies depending on the policies and payment method you are using. In general, most reputable online casinos will have a straightforward process for withdrawing funds.
First, to withdraw money, you'll need to log in to your account and navigate to the cashier or banking section. From there, you should be able to select the option to withdraw funds and choose your preferred payment method.
Some common payment methods for withdrawing money from an online casino include credit or debit cards, e-wallets like PayPal or Skrill, and bank transfers. Each payment method may have its own processing time and fees associated with it.
Before withdrawing funds, be sure to check the casino's withdrawal policies and any applicable fees. Additionally, you may need to provide proof of identity to verify your account before the withdrawal can be processed.
Most reputable online casinos have a clear process for withdrawing money. However, the process can vary.
Method: Choose a Secure and Reliable Withdrawal Method
When it comes to withdrawing money from online casinos, you must select a reputable payment processor like PayPal or Skrill. These methods are widely offered by most sites and ensure the safety of your funds. Always opt for a reliable withdrawal method, as this can significantly impact the speed and security of your transactions.
E-Wallet at Vegas Aces: Fast and Secure Withdrawals
Using an e-wallet like Skrill or Neteller ensures speedy and secure withdrawals, providing you with the best possible experience. This option is highly recommended because it not only enables fast transactions but also offers additional protection. This is in case there's an issue with the transaction itself or the payment processor involved.
Consider the Minimum Withdrawal Amount and Time Frame
Different online casinos have varying minimum withdrawal amounts and time frames for processing transactions. Be sure to check these details before you attempt to withdraw your money. Generally, PayPal payments are faster than Skrill payments, as they don't require banks or credit card companies to process them. However, keep in mind that PayPal may charge hefty withdrawal fees and restrict your account in case of suspected fraud or violation of their terms of service.
Prepare Your Documents for a Smooth Withdrawal Process
Before initiating a withdrawal request, ensure that you have a valid ID, such as a passport or driver's license, readily available. Some online casinos may also require proof of address or employment history. Having these documents prepared in advance can save you time and make the withdrawal process smoother.
Check Your Account Balance Prior to Withdrawal
It's crucial to verify that you have sufficient funds in your account before attempting to withdraw money. Don't wait until the last minute, as some online casinos charge withdrawal fees and may even close your account if there aren't enough funds available.
Maximize Efficiency by Requesting Multiple Withdrawals at Once
If you've won money from multiple casino games, some online casinos allow you to combine all your wins into a single withdrawal request. This approach not only simplifies the process but also reduces the number of payment confirmations required.
Gambling has been around for centuries, the history of gambling evidences games of chance dating back to ancient China and Egypt. As time passed, gambling evolved and spread to other parts of the world. In the United States, gambling has a long and storied history, with Las Vegas becoming the epicenter of gambling in the 20th century. This is why the withdrawal money process has been improved and modified throughout the years.
Withdraw Money from Online Casino | Make Your Fortune First: PLAY
To get the funds you wish to withdraw, make sure you chose popular online slot games that have gained a following among avid online casino players. Sugarland Slot is a colorful and vibrant game that offers players a chance to win big while enjoying its sugary theme. 
Innocent Classmates Slot, on the other hand, offers a more nostalgic and innocent theme that takes players back to their school days.
Aces and Eights is a popular video poker game that is widely available in online casinos. The game is played with a standard deck of 52 cards and offers players the chance to win big with a variety of hand combinations. Understanding the rules and strategies of the game can be easily attained if you read our Aces and Eights Guide, essential for any player looking to maximize their winnings. A comprehensive game guide can help players learn the ins and outs of the game, as well as offer tips and tricks for winning.
Add to Your Gaming Experience: Keep Your Money Aligned With Your Fashion
No gambling experience is complete without the iconic gambler hat. The hat has become synonymous with gambling culture and is a popular accessory among both amateur and professional gamblers. It adds a touch of style to any gambling outfit and is a must-have for any serious gambler that can withdraw funds regularly from his online casino account.
Final Thoughts
Withdrawing money from online casinos may seem intimidating at first, but with the right guidance and preparation, it's a straightforward process. By following our tips, you'll be able to enjoy your online casino experience with the peace of mind that comes from knowing you can easily access your winnings.
Stay updated with the latest news from Vegas Aces Casino by following us on social media, and remember, the key to a successful withdrawal is preparation and informed decision-making.
More like this: