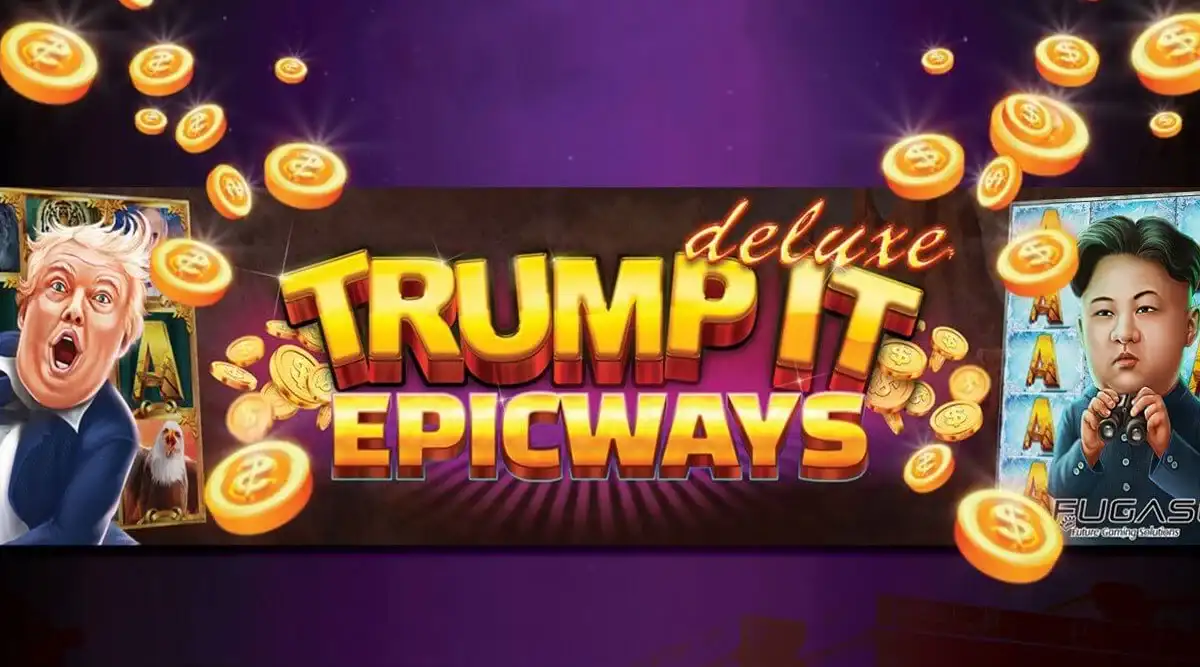 Discover the exciting world of President slots machines, some of the most popular online games with hours of fun and big jackpots.
President Slots: Slots That Are an Honor to Play
There are many slot machines based on presidents. These games feature US Presidents on the currency symbols and offer players the chance to win big while having fun. Some popular president slot games include Crazy Money Deluxe, Crazy Money II, Rocket Men, and Trump It Deluxe.
This casino news will check why these slots are preferred by many presidents' history lovers.
President Slots: Crazy Money Deluxe and Crazy Money II
Incredible Technologies' Crazy Money Deluxe and Crazy Money II are top president slot games. They feature US currency reels with six different presidents, 15 paylines, and two bonus games. Crazy Money II offers an improved bonus system, including the progressive jackpot.
President Slots: Rocket Men and Trump It Deluxe
Red Tiger Gaming's Rocket Men is a hilarious president slot game, featuring Donald Trump and Kim Jong-Un. The game offers five bonus features, including the Nuclear Spins feature, with an unlimited number of free spins.
Fugaso's Trump It Deluxe is a 30 payline game featuring political celebrities and animals. The Trump symbol is the 'wild' symbol and the Putin character is the scatter symbol. Three scatter symbols trigger free spins, and different scatter types offer different rewards.
Legend Of Horus is another slot game that features five reels and ten paylines. It was developed by Gaming1 and features the god of the sky, Horus. The game's symbols include various Egyptian relics and hieroglyphics. The game also includes a gamble feature where players can double their winnings by correctly guessing the color of a card.
When is the Best Time to Win Online Slots?
Many people wonder when the best time to win online slots is. Unfortunately, there is no set time to win at online slots as it all comes down to chance. However, some online casino promotions and bonuses increase the odds of winning. It is always best to check the casino's website for current promotions and bonuses.
Slots for Fun
For those who enjoy playing president slots for fun, there are many free slots available online. Free slots allow players to enjoy the game without risking any real money. They are a great way to test out new games and learn how to play without any pressure. However, keep in mind that playing free slots does not offer the chance to win real money.
Bet Slots
For those who want to bet and win real money, online casinos offer a wide variety of president slots to choose from. It is important to set a budget and gamble responsibly when you bet slots casino games. Remember that gambling is a form of entertainment and should never be viewed as a way to make money.
Final Thoughts
President slots offer a unique gaming experience with themes centered around US Presidents and other political figures. From Crazy Money Deluxe to Rocket Men, there are many president slot casino games to choose from. Whether playing for fun or betting real money, always remember to gamble responsibly.
Get the latest casino news by joining our exclusive community on Vegas Aces Casino's social media, and tag someone who needs to see this!
More like this: