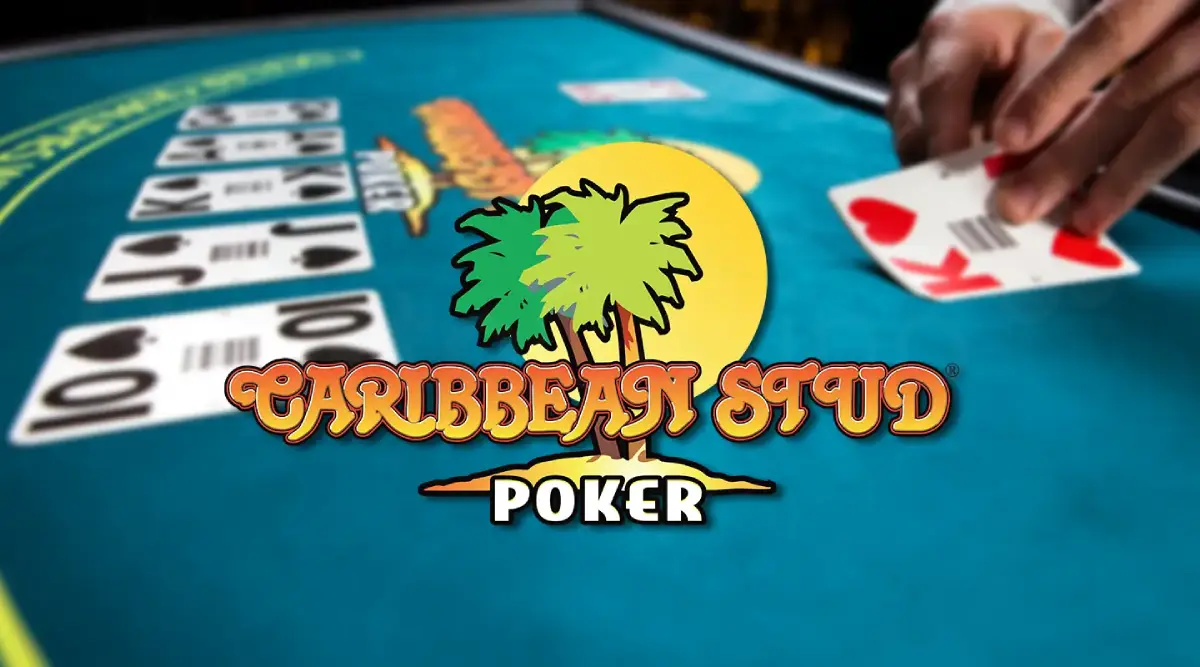 Poker is a type of casino card game that is loved and played by many. It doesn't pick an occasion because it fits seamlessly as a fun game at a party or gambling location to win high stakes. Playing Caribbean Stud Poker online is undoubtedly fun, as it is one of the most popular variants of poker. It achieved that status because it is less complicated to play, unlike other variants of poker. It is also easy to learn for amateurs because it doesn't take much practice for one to become proficient in it.
Are you a newbie and want to learn how to play Caribbean Stud Poker? If yes, you are at the right place. Read and Enjoy.
Rules Of Caribbean Stud Poker Online
In Caribbean Stud Poker, you are betting against the house, and the house is in an advantageous position even before the game starts. This means that you have to get your strategy right to increase your chances of winning.
The game is played simultaneously by different people, whose only focus is to defeat the house (the dealer). At the beginning of the game, each player will be requested to place the ante in the right boxes. When that is done, the house will share five cards with each participating player, with all of them facing down, and also take five cards for themselves.
While the house takes their cards, one of the cards will be displayed for the participating players to see. After which, the game commences properly. Each of the participating players will now be allowed to open their cards and make a decision. Your cards are confidential and not meant to be displayed to anyone throughout the game. You will be penalized if found guilty of this infringement and potentially kicked out of the game.
There are only two decisions to make after opening your card:
Fold- Letting go of your ante
Play- Doubling the bet twice the value of the ante.
After all the participating players have made a decision, the house will now turn over the remaining four cards and pay the winners.
The Payout System Of Caribbean Stud Poker
You might be wondering how the payout system works in Caribbean Stud Poker online. Here's a detailed summary of how the process works.
After the house turns over the remaining four cards, they will compare hands with the hand of each participating player.
Any player with a better hand than the dealer will be paid 1:1 on their ante. The 1:1 payment on the 'Play' amount depends on whether the house qualifies or not. In case you are wondering what it means for the house to qualify, the house qualifies when its hand contains Queen or better.
If the house does not qualify, the respective winners will be paid only on their ante and have a reimbursement of their bets without any extra gains. A player also stands the chance of earning more than the 1:1 payments if they are dealt a hand that is at least two pairs or better.
To avoid poker leaks, you must be acquainted with the payout system of Caribbean Stud Poker, as with any other table games' payouts:
Two pair pays 2:1
Three-of-a-kind pays 3:1
Straight pays 4:1
Flushes pay 5:1
Full boats pay 7:1
Quads are paid at 20:1
Straight flushes pay 50:1
Royal flush pays 100:1
This means the better your hand, the higher your chances of winning big. The payment of the bets you place depends on whether the house has a qualifying hand and if the participating player's hand beats the house's hand.
Final Thoughts
In Caribbean Stud Poker, only one decision is usually made after seeing your cards. You choose to play if you feel your card is good enough or fold.
While playing Caribbean Stud Poker, there are two strategies that have always helped people out of tight spots. They include:
Play with a hand that contains any pair or better
Fold with a hand that is weaker than the Ace-King.
Following any of these strategies will increase your chances of winning the game at Vegas Aces online casino, or even on Las Vegas poker tournaments (live).
Join us on Vegas Aces' social media, boost your knowledge and become a winner!
Frequently Asked Questions
More like this: