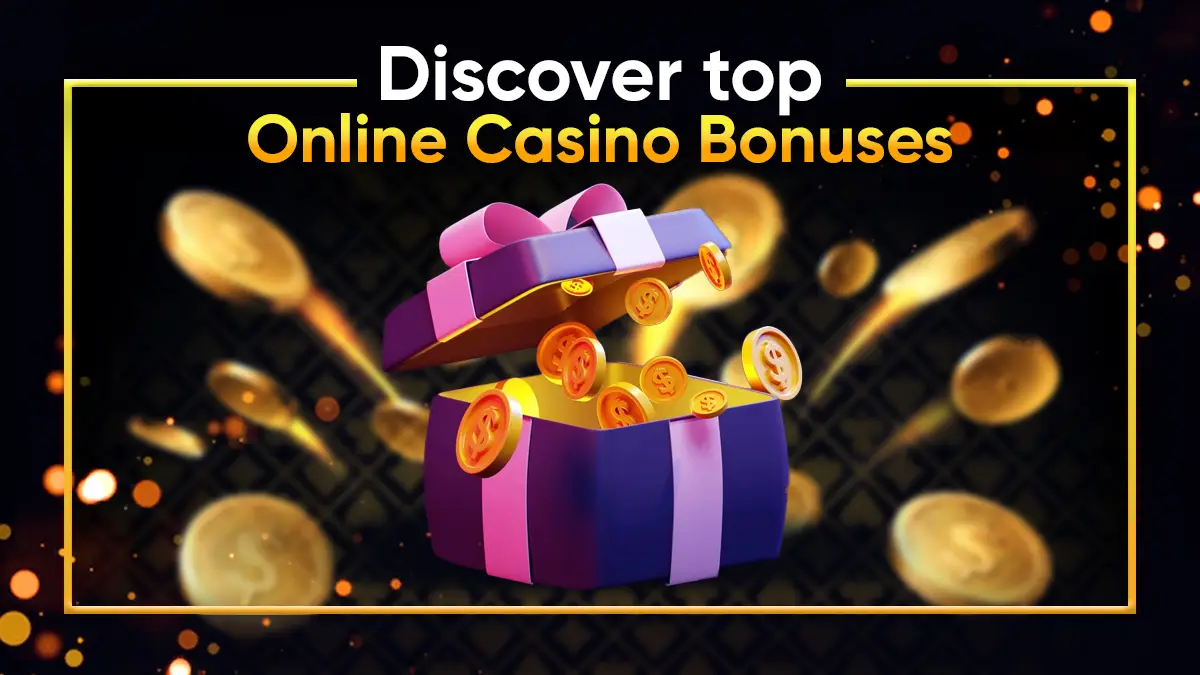 Playing online casino games can be so exciting. But do you know what's even better? Winning money with bonuses at online casinos! It takes online gaming excitement to a different level. And with the many dashing promotional offers and bonuses by various online casinos, players must watch out for the best online casino bonus games that can reward them for their gaming activity.
Getting acquainted with the best online casino bonus games and how to utilize them correctly can be demanding. To this end, in this online casino news, we will briefly discuss how to identify and rightly maximize these bonuses.
Find the Best Online Casino Bonus and Maximize It
The following elements must be remembered if you are a player who loves online casino games and have been finding it difficult to identify the best online casino bonuses. They include:
Players Eligibility: Bonus funds are not entirely free, as portrayed. Only some players get eligible for promotional offers. This is because some general terms and conditions must be met for players to qualify for certain bonuses. That way, players can access those bonuses, play with them, and win.
Wagering Requirement: A wagering requirement is a multiplier that mirrors the number of times a player has to play a bonus before being able to withdraw the total winnings it accumulates. For instance, you get a $30 casino bonus with a 10x wagering requirement. This suggests you'll have to lay out $300 on eligible games to make the withdrawal of winnings made. However, it is vital to consider that not all games count toward the wagering requirement. This is why players should deem it fit to find out what the terms and conditions are for clarity.
Deadline: All the best online casino bonus promotions are time bound and are strictly adhered to. Players must know the definite period for deals in sync with wagering requirements. When bonus deadlines are missed, the bonus and the money a player wins become nullified.
Max Cashout: One thrilling feeling players can attest to is cashing out age-long funds based on their winnings. However, even the best online casino bonus has a capped feature on funds won by players in some online casinos. Wondering what the capped feature is and how it works? Let's break the ice. The capped feature implies being unable to claim the total bonus funds as it may appear. The terms and conditions to withdraw such funds are rightly spelled out.
Best online casino bonus: Make The Most of Them
Having been exposed to how to identify these bonuses, as an online casino game player, it is best to learn how to maximize them. In light of this, the following are a few tips to catch the drift:
Low Variance Slot Games: Among the numerous online casino reviews gathered online, a vast record has shown that games with low variance often payout funds irrespective of their prizes.
Use Of Bonus Codes: A casino bonus code offers the best bonus advantages. Casino bonus codes are a free pass to offers that are mostly not included on a promo page. Some of these codes can be obtained from referral points during sign-ups.
Expected Value (EV) Calculator: With the aid of an EV calculator, players become more aware of when to expect a promotional offer from an online casino. The calculation of an EV is based on the average return a player makes to the pot in expectation of his/her profits, considering the number of bets made.
Note: Be sure to play in a legal online casino if you want to get real online casino bonuses. Read online casino reviews in order to verify the authenticity of whatever online casino you choose to play at.
Final Thoughts
Igamers who are seasoned often do not miss taking advantage of online casino bonuses in mind. Online casino bonuses are a great deal of excitement to online casino players. And once accustomed to how to spot these bonuses, claiming them becomes a piece of cake. Visit Vegas Aces Casino and take advantage of mouth-watering and genuine bonuses!
Get the latest news by joining our exclusive community on Vegas Aces Casino's social media and tag someone who needs to see this!
More like this: