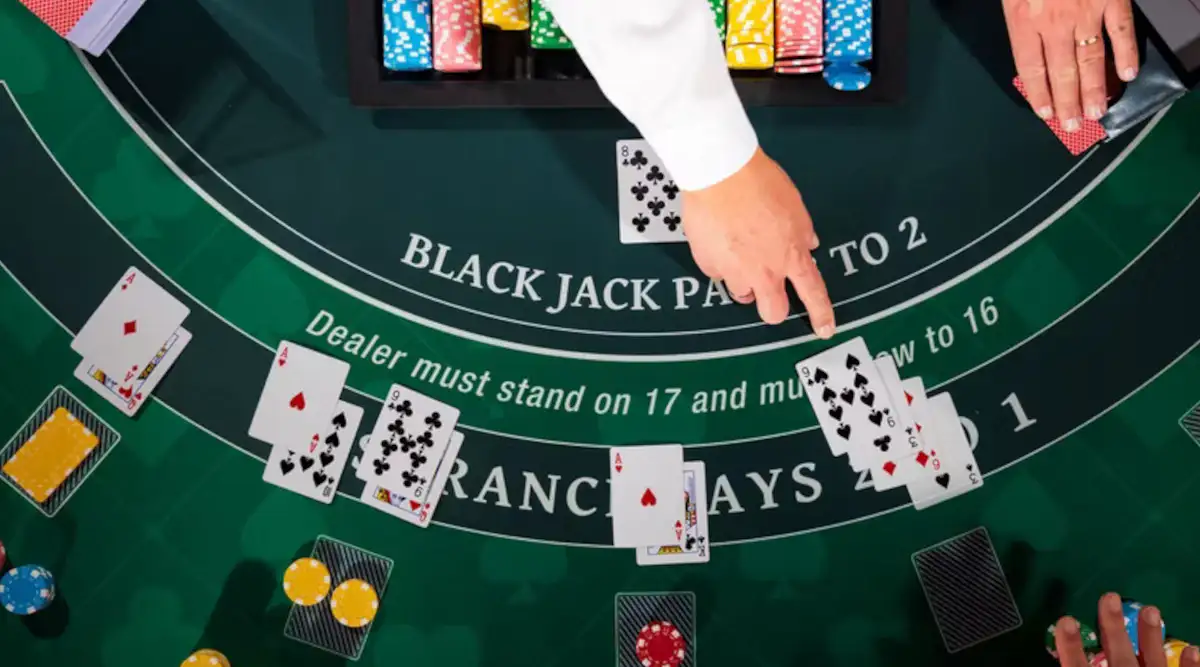 Blackjack Double Exposure: Tips & Strategies
In the variant of Blackjack called Double Exposure, a significant difference is that the dealer's initial two cards are dealt face-up instead of face-down, as in traditional Blackjack. While the house advantage is larger in Double Exposure compared to standard Blackjack, adopting the right strategy can still make it a lucrative casino game to play, especially for those seeking online blackjack real money opportunities.
Why Should I Play Blackjack Double Exposure?
Double Exposure Blackjack is a fascinating option for players looking for alternatives to other popular variations such as European Blackjack, Pontoon 21, and Multi Hand Blackjack online. In Double Exposure, having a strong strategy is essential. This game encourages players to be more observant and mindful of the game's dynamics and their surroundings, as they can see both of the dealer's cards.
Familiarize Yourself With the Rules
Before diving into Blackjack Double Exposure, make sure you have a thorough understanding of the specific rules and unique features of the table. Opt for hands with the lowest required wager and acquaint yourself with the "house rules." This includes being aware of rules related to doubling down, surrendering, and any other distinct aspects of the game. For those who want to learn more, a Double Exposure blackjack guide can be an invaluable resource.
Don't Count On Luck; Use a Strategy
Employing a well-crafted strategy is critical when playing Blackjack. There is an abundance of resources available for both beginners and experts to learn and refine the strategies that suit their playing style best. Card counting is the foundation of many Blackjack strategies, and mastering this skill is key to success in the game. Whether you're playing Multihand vs Singlehand blackjack or other variations, the right strategy can make a significant difference.
Betting Progressions Are Not Infallible
While having a plan before playing is important, some strategies have their limitations. Betting progressions necessitate winning several hands consecutively and increasing your bet after each win. However, they don't always work as intended, and if you're not cautious, you may end up wagering more than you can afford.
Stay Away From CSMs
Continuous shuffling machines (CSMs) are gaining popularity in casinos. Although they can speed up the game, they can also tilt the odds in favor of the house and diminish players' potential profits. Steering clear of tables with CSMs can help maintain the effectiveness of your strategy, regardless of whether you're playing Double Exposure blackjack or other variations. This is particularly important when playing at an online casino, where the use of CSMs is becoming increasingly common. By carefully selecting your preferred online casino and paying attention to the rules and equipment used, you can maximize your chances of success and enjoy a more profitable gambling experience.
You're Not 'Fated' to Win a Hand
It's crucial to avoid falling into the trap of thinking you're due for a win after a losing streak. Such a belief can lead to even greater losses. Instead, concentrate on the cards and accurately assess your odds rather than depending on chance or superstition.
Conclusion
Double Exposure Blackjack is an appealing variation of the classic game because players can see both of the dealer's cards. To excel in this game, familiarize yourself with its rules and develop a robust strategy. Keep in mind that every casino has its unique set of guidelines, so be ready to adapt your strategy as needed. With the right approach, Double Exposure Blackjack can be an exciting option for those looking to play online blackjack real money games. If you're a fan of fishing and outdoor activities, you may also be interested in trying out pontoon 21, a popular fishing-themed card game that involves building card combinations to score points.
Get the latest casino news by joining our exclusive community on Vegas Aces Casino's social media, and tag someone who needs to see this!
More like this: