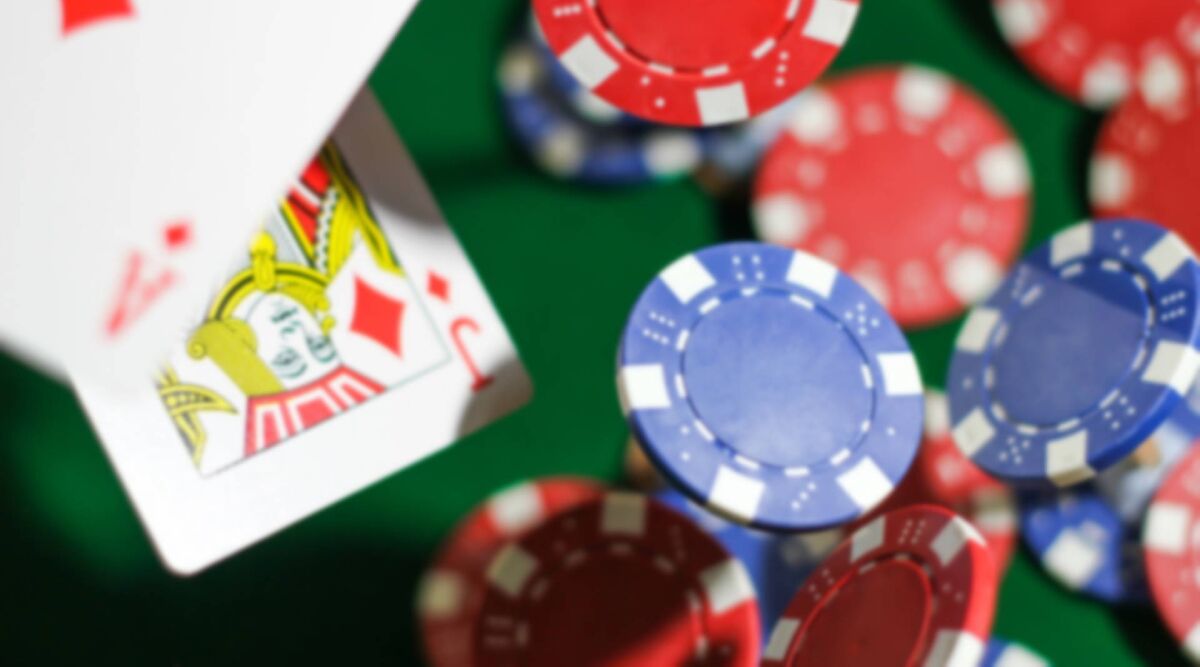 The Double Exposure Blackjack is a table game with a unique twist to online blackjack casinos. Here, the dealer must deal both of his hands face up, giving the gambler an almost unfair edge over the casinos. This online Blackjack variation pays actual money for a natural blackjack instead of 3:2. And there is no insurance or surrendering available for ties, which results in a lost wager. Now, let's learn more about Double Exposure Blackjack where to play it, how to play it, and all it has in store for its players.
What Double Exposure Blackjack Is And How to Play It
In Double Exposure Blackjack, you can see both of the dealer's cards instead of just one. The advice to check the dealer's card total before you play can be highly advantageous.
Double Exposure Blackjack Rules
Double Exposure Blackjack is the only blackjack variation in which both of the dealer's cards are displayed. Online blackjacks pay even money, opponents can split only once (according to limits and circumstances), and the dealer always wins ties unless it's a Blackjack. There is also no insurance wager in this online blackjack variation. But the busting rules and the push rule are both unchanged.
Additionally, even though Double Exposure Blackjack could appear like a surefire way for the player to win, beating the dealer requires using solid blackjack strategy table moves. Naturally, it also relies on regulation, which varies slightly depending on the online casino.
In fact, Double Exposure Blackjack is a challenging game to play. For instance, you would hit or stand if the dealer had 20 and 18. This gives you two chances: either you get a Blackjack, which is unlikely, or you lose your stake by getting busted.
In this online blackjack variation, even a tie results in a lost bet.
Double Exposure Blackjack Playing Strategy
The only difference between Double Exposure Blackjack and Single Deck Blackjack is that you can see both of the dealer's cards. There isn't much guesswork involved. Check out a few samples below:
If a dealer's cards are a Queen & 5, and you have a Jack (10) and an 8, stand.

Also, if the dealer's cards are a King and Nine whereas you have a Queen (10) and 4, Hit.
In Double Exposure Blackjack, the dealer must hit on a soft 17. However, If the dealer attempts to catch up to you, you can utilize this to your advantage.
Quick Tips
The following simple tips may help you play Double Exposure Blackjack because seeing both dealer cards eliminates the fear of loss.
Always use a strike of 11 or less. You cannot lose by holding another card because it has a low value.

Whenever the dealer does have a 20, always hit. If the dealer has 20, there is just one chance to win the hand: obtain 21

Keep in mind that in Double Exposure Blackjack, a tie results in a loss

Always stand with a value of between 17 and 20 unless the dealer has a hand with a higher value or the exact value
Double Exposure Blackjack Payouts
One thing that makes the Double Exposure Blackjack unique is that it has a lot to do with its payout. Blackjack pays 3 to 2 in other online blackjack games, while Double Exposure Blackjack pays 1:1.
Additionally, there is no insurance option. Thus, the payouts are split equally 1 to 1, regardless of how or what hands you achieve.
Advantages of Double Exposure Blackjack
The primary (and most obvious) benefit of this online blackjack variation is that players can view the dealer's hand before playing their own. We strongly advise reviewing the regulations before gambling at any Blackjack table, whether land-based or online, because there may be a little difference in the rules from casino to casino that makes the version even more advantageous for the player.
Most Blackjack casinos provide this well-liked gambling variation. While the overall game mechanics remain the same, several game developers offer their versions. Playing this blackjack variation online—or any other, for that matter—is far better than playing in a physical casino since you can practice and try it out for free.
Final Thoughts
Double Exposure Blackjack is an exciting take on online Blackjack and can fetch you some bulk if you follow the blackjack strategy correctly. Also, read the rules and understand what to do. Practice today at Vegas Aces Casino and become a master in Double Exposure Blackjack.
Get the latest casino news by joining our exclusive community on Vegas Aces Casino's social media, and tag someone who needs to see this!
FAQs: Double Exposure Blackjack
How Many Bets Per Hand Does the Double Exposure Blackjack Have?
Double Exposure Blackjack has just one bet per hand. Before any cards are dealt, you can place a minimum wager or a maximum stake.
How Do the Payouts Work?
You win what you bet. $50 will be your earnings if you wager $50 per hand and win. In Double Exposure Blackjack, you earn even money if you hit a natural Blackjack and obtain exactly 21 on your first two cards.
Frequently Asked Questions
More like this: